So I heard today that the Yankees will be playing the Red Sox on opening day. Not just opening day for the Red Sox, but opening day for Major League Baseball. This struck me as strange because the Yanks and Sox have only faced each other on their own opening days 29 times before. Never on the MLB's opening day. The record for this opening day rivalry between the Red Sox and Yankees is 18 wins for the Yankees, 10 for the Red Sox, and one tie. This made me think "I wonder what would happen if these two teams faced each other on opening day, with their best players on the team in the team's history." So I made up an all star lineup for each team. (Babe Ruth is not in it because he was on both teams.)
                                RED SOX                         

Starting pitcher: Dick Radatz
A terrorizing pitcher from 1962-1966 Dick Radatz had a career 2.65 ERA.
Catcher: Victor Martinez
Sure, he may not be the best catcher in Red Sox history, but you can't keep a guy with four MVP's out of the lineup can you? Plus, he's a switch hitter.
First Base: Mo Vaughn
328 home runs and 1,064 RBI's? How many other first baseman's have done that?
Second Base: Dustin Pedroia
OK, he's only played for four years. But in those four years, he has a .307 career batting average, an MVP, a Silver Slugger, a Golden Glove and two all-star appearances. 
Third Base: Mike Lowell
A good third basemen, and the MVP of the 2007 World Series for the Red Sox.
Shortstop: Nomar Garciaparra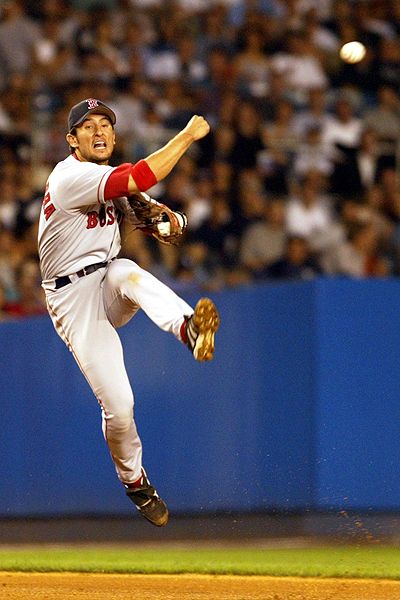 No doubt Nomar is the best at short in the history of the Sox. No doubt at all.
Left Field: Duffy Lewis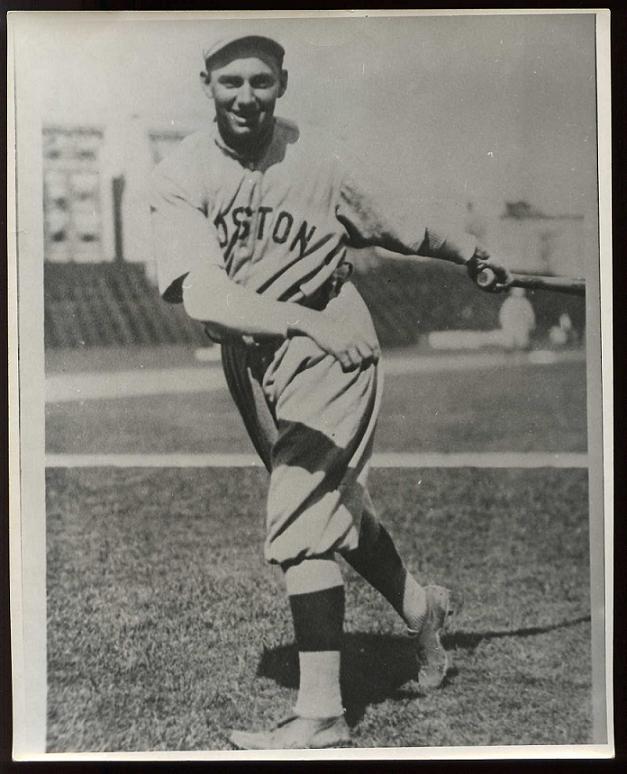 Played with the Sox from 1910-1917 and had 1,248 hits with the Sox.
Center Field: Tris Speaker
A flat out amazing player, he was part of the "million dollar outfield" with Duffy Lewis and Harry Hooper.
Right Fielder: Tony Conigliaro
Although he only played 876 games, he did get two MVP's.
                                    YANKEES
Starting Pitcher: Whitey Ford
One of the Yankees many retired numbers, Whitey Ford is a very popular Yankee, and a Hall of Famer.
Catcher: Yogi Berra
A 15 time all-star, Yogi is one of the best catchers in history.
First Baseman: Lou Gehrig
One of the greatest first basemen of all time, the iron horse has 11 MVP awards, and is a 7 time all-star.
Second Baseman: Robinson Cano
Though many people have doubts about Robinson Cano being the best Yankee second baseman ever, he sure shows good stats.
Third Baseman: Alex Rodriguez
The youngest player EVER to hit 500 home runs, a-rod is a strong possibility for the hall of fame.
Shortstop: Derek Jeter
The greatest shortstop in Yankee's history without a doubt, Derek Jeter has the most hits in Yankee's history with 2,747, 11 MVPs, 10 all-star appearances, 4 Silver Slugger awards, 4 Golden Gloves, and he won rookie of the year in 1996.
Left Fielder: Mickey Mantle
One of the most loved Yankees, Mickey was a powerful switch hitter and great outfielder from 1951-1969.
Center Fielder: Joe DiMaggio
With 361 home runs, Joe DiMaggio is a Yankee legend known even by Yankee-haters.
Right Fielder: Roger Maris
A four time all-star with 275 home runs, Maris was one of those under-estimated Yankees.
So that concludes my dream roster that I'd love to see in action, if that were possible. I just wonder who would win. Hhmmm…